Mechanical Motion From Electrical Energy
If a current carrying wire is placed in another magnetic field, magnetic forces are produced to either attract or repel wire depending on direction of two fields.
The lines of force can be compared to elastic bands, which stretch outward when a force is exerted upon them and contract when the force is removed.
Characteristics of magnetic lines of force:
a. Magnetic lines of force pass through all materials, there is no insulator against them.
b. Each magnetic line forms a closed loop. Its direction is externally from the North Pole to the South Pole.
c. Magnetic lines of force do not cross each other
d. Magnetic lines of force tend to shorten themselves
Laws of attraction and repulsion
a. Two unlike poles North and South will attract each other if brought together
b. Two like poles, North and North, or South and south will repel each other if brought together. Note that lines of force traveling in the same direction cause repulsion.
c. The force between two magnets decreases rapidly with the distance of separation.
d. The rule, which relates the direction of magnetic field and conventional current flow, shown in figure 1.1, is known as the Right Hand Rule.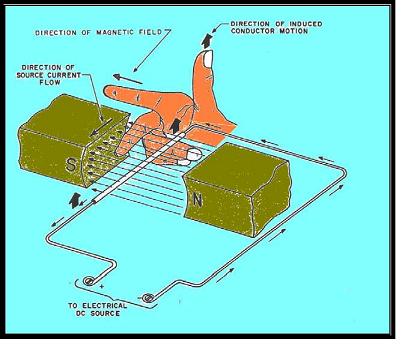 Fig.1-1.Application of the right hand rule
The magnetic fields around conductors interact to produce forces of attraction or repulsion as shown on Fig.1-2.
Fig.1-2.Forces of interaction between current carrying conductors
The lines of force flowing in opposite direction produce force of attraction, while lines of force flowing in the same direction produce repulsion.
The principle of motor operation is shown in
Fig.1-3.
Diagram 1.3a current is flowing in the coil thus no flux is produced and no torque is present no motion.
Diagram 1.3b Current is passing through the coil, the flux produced causes repulsion force (same direction of lines of force). The coil rotates.
Diagram 1.3c No torque since the coil is not being pushed from or propelled out of the field. No cutting of lines of force.
Fig.1-3d.The motor principle
Diagram 1.3d the coil is rotated by 180

°

from original position, for the motor to
continue to rotate in the same direction; the supply voltage must be reversed.
An AC supply or a commentator can do this.